From business owners building a lasting brand, to Discord gaming gurus and people who want to monetize their YouTube channel with merch sales, cool logos make you stand out from the online noise. It's no exaggeration to say they're a must-have in the modern world, when it comes to creating a strong and memorable impression.
In What You Need to Know About Logos in 2022 we explained all the benefits that logos bring, why almost everyone needs a cool logo, and what the key graphic design tips are for modern appeal.
The great thing is that logo creation no longer puts a dent in your bank balance by having to pay a designer. A quality Logo Maker will give you the ease and flexibility to make your own and have it looking fully professional, even if you have no tech skills.
With this article, we'll explore some of the world's most iconic logos. What gives us immediate positive associations when we see them? We'll also throw in some hot 2020 logo examples to add to your inspiration.
Simply Strong
Brand distinction is more important than ever. Especially in first world countries, where people see around 5,000 ads per day. If you look at most of the famous logos, you'll notice that they're uncluttered, there's generally only two or three design elements, so the image appears fresh and memorable to the eyes. Here are some of the best examples of using the strength of simplicity:
Apple
The apple with a bite missing made its mark in rainbow colors back in 1977. Even if you take away the contemporary high gloss and sophisticated gradients and simply have the logo design as a black silhouette on a white background, it still looks great. The brand is a quintessential example of how sleek, streamlined simplicity makes for a cut above the rest.

Google
Fun colors against a fresh white background, a clean sans-serif typeface, and the subtle rotated 'e' at the end as "a reminder that we'll always be a bit unconventional." Google has simply used their brand name for the logo, with no visual frills. They aimed to combine "the mathematical purity of geometric forms with the childlike simplicity of schoolbook letter printing". It works.

IBM
Another example of a company using just their name, yet creating something extremely distinctive, is IBM. The modern eight-bar logo, with the letters in horizontal stripes, was created by design legend Paul Rand (we can only imagine how much it cost IBM). The stripes reflect the company's change of emphasis from stability to speed. It just goes to show that even a small change in typeface can convey a large amount of energy and emotion.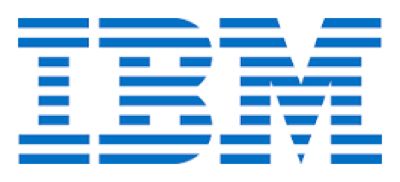 Simply Strong
The human mind processes images 60,000 times faster than words. That means logos make more of an impact on the subconscious mind that you may imagine. Here are some iconic logos with subtle but well thought out meaning in their design, conveying an energy that their customers sense emotively:
Nike
Nike's 'Swoosh' logo that "cuts through space like a knife", is a great example of injecting palpable energy. They did it so well that the company transitioned from just sportswear to becoming a full cycle lifestyle brand. Interestingly, the icon also reflects the wing of the Greek Goddess of victory, called Nike.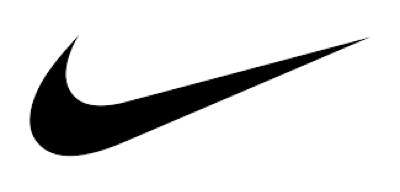 AirBnB
They started out in 2008, until in 2014 AirBnB were ready to become a globally recognized hospitality brand, with a logo that puts them firmly on the map. The founders and design team called the curvy logo image above the company name Bélo. It combines three key icons — a heart, a geo-location pin, and an 'A'.
Bélo symbolizes universal belonging: "Belonging has always been a fundamental driver of humankind. So to represent that feeling, we've created a symbol for us as a community. It's a symbol that, like us, can belong wherever it happens to be." McDonald's
Some people just have to glimpse that famous golden arches logo to feel their mouth watering for a burger with fries. Although the design dates right back to the original restaurant in 1968, the color palette is far from a lucky fluke.
Yellow and red were chosen because they're proven to stimulate appetite, happiness and heart rate. The golden arches are also a perfect logo for a restaurant, as they stand out far and wide for people to see from the roadside.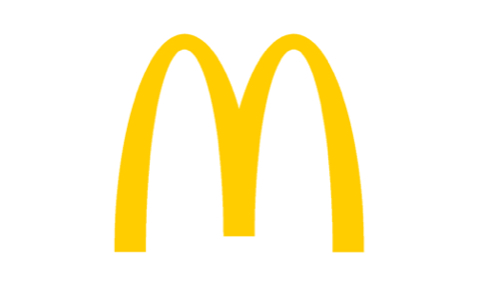 FedEx
The company began in 1971 with a 'Federal Express' all-caps logo of red, purple, and white. By the time they rebranded in 1994, they simplified things to a much punchier 'FedEx'. And their logo also has a cool subliminal message — have you ever noticed the hidden arrow in the white space between the 'E' and 'x'? This symbolizes movement, speed, and precision, which are perfect attributes for a delivery company.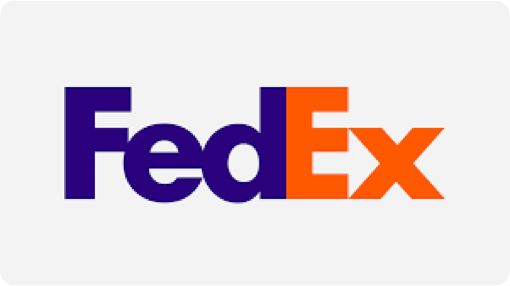 For added interest, take a look at these 13 famous logos with hidden messages. It goes to show just how cool logos can be. If you play with ideas and put some thought into it, there's no end to the meaning you can bring to your brand.
Logo Design Trends for 2020
Now let's look at a couple of examples of how leading brands have been shaking things up with their logos, bringing something fresh that gets noticed:
Gradient Impact
Solid colors have predominated in logo design for many years. But in this new decade, an increasingly popular look is using a spectrum of hues. This especially works to bring a strong dash of contrast lift to an overall design that has basic elements. It's very eye-catching and modern. You can get this look automatically as just one of your template choices with our Logo Maker:

Organic Imperfection
We live in a digital world where everything is easily airbrushed and filtered to look flawless. But perfection can be sterile and boring. Gucci boldly went in the opposite direction recently, with an organically rough, childlike sketch design. It certainly stands out as original and unique, which is exactly what their fashion brand aims for.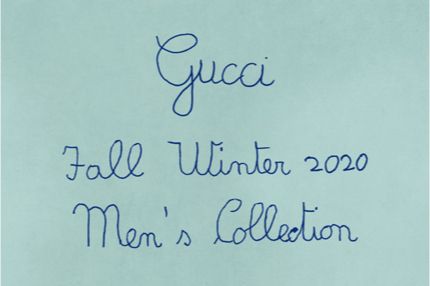 Watercolor Creativity
As an extension of the 'perfectly imperfect' trend right now — the watercolor look, where pigments bleed outside of lines to form an artfully messiness. It's a great look for a brand that wants to tell the world that they think outside the box.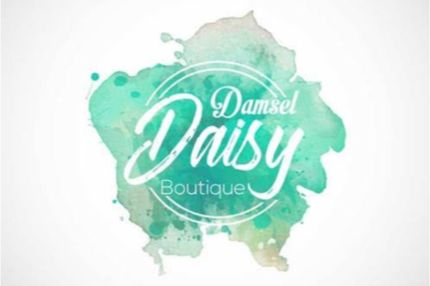 Minimalist Sophistication
There's a general sense in first world countries of too much noise and clutter, which is why minimalism has great appeal — whether in architecture, music or digital design, it has a soothingly fresh appeal to the senses. Done right, a minimalistic logo can give your brand a super sophisticated feel, whether classically elegant or ultra modern as with this example.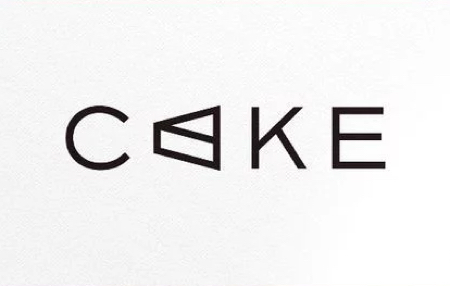 Boldly Maximalist
While many people love clean minimalism, the 2020s are also seeing a resurgence of over the top, maximalist logos. Some would argue this is tied to the undying appeal of the 80s analogue era. For whatever reason, busy logo designs are also on trend right now, and for certain brands, they work great.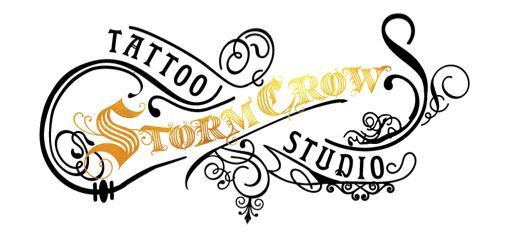 Transparent & Translucent
Transparent logos have no background color, and are increasingly popular for the versatility they bring to branding. Effectively they act like a watermark, which won't detract from existing backgrounds or any image already in place.
In 2020, logo designers are going one step further with logos that are literally see-through. Added to it being a fresh, new look, it brings a brand feeling of trust and openness.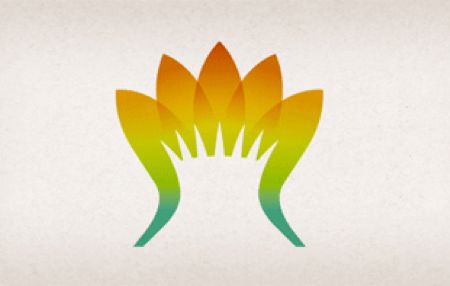 Takeaway
This article gives you unmissable examples of iconic and 2020 logo graphic designs, so you have a strong understanding of just how cool logos can be when you put some thought into creative concepts and meaningful expression.
Along with these inspirations, the best place to start with your logo is to play around, draw a range of ideas to brainstorm what you want your brand or avatar to represent. Check out this guide on How to Choose Awesome Brand Colors. Also experiment with black and white contrasts, as that's a good way to get a feel for effective use of space.
A quality Logo Maker app will give you a wide range of typeface fonts, symbols and icons, backgrounds, and color palettes to work with, then make it easy for you to make them uniquely your own. It should give you the variety, flexibility and speed to bring your ideas to life for any number of logo uses — print on demand shirts and other merch, gaming, social media, business websites and more.
Why Create a Logo with Namecheap?
We've built a 20 year global track record of trust for giving our customers a range of vital web services, from domains, hosting and websites to useful apps and cybersecurity. Namecheap believes in giving people the businesses tools you need without the usual roadblocks — high quality, user-friendly and super affordable (or in this case completely free).