Migrate your email to Namecheap in 3 steps
Moving email from one host to another can be a challenge—it's not just moving the emails themselves, but the contacts and calendar events too. This email migration service will help you find out how to transfer everything from one email to another, in no time! Use these three easy steps to transfer to Private Email, and benefit from its amazing features without losing your current contacts, emails, and events.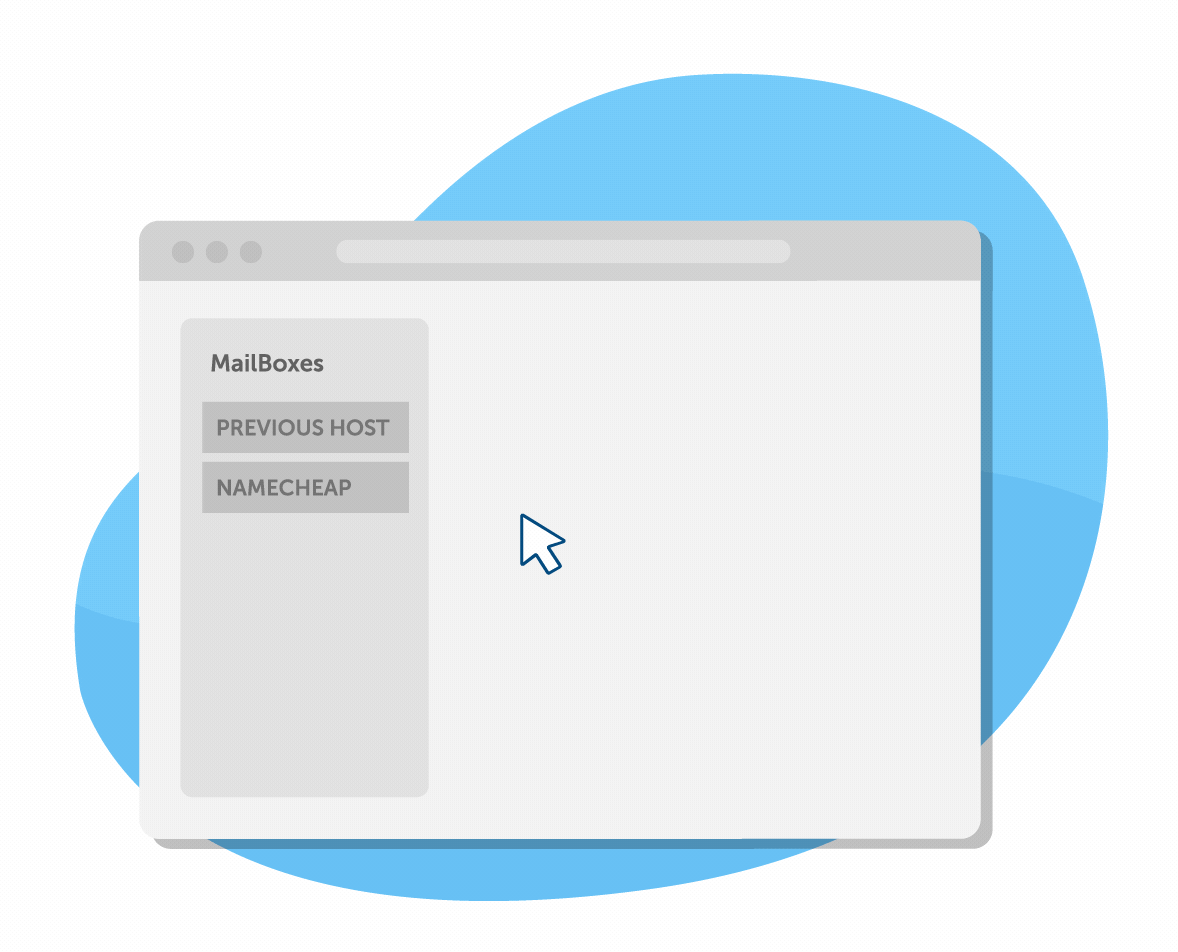 Email
First, you need to know how to transfer emails from one account to another. To synchronize your emails with the new server, access your email using IMAP (Internet Message Access Protocol) through an application like Outlook, Thunderbird, Apple Mail (etc).
Set up your old and new email in the same software (for example, Outlook), so they are both side by side.
Select all messages in your old account and move them (using "drag and drop") from your old inbox folder into your new inbox folder. Move subfolders in the same way if you want to keep the folder structure.
IMAP will then automatically synchronize emails from your computer to our server.
Else, you can use Private Email's sophisticated interface to transfer emails.
You're ready!
Now as everything has been migrated time to configure DNS for a proper email delivery to Private Email.