With a global health crisis that has forced all of us into a whole new socially distant reality, live events, for the moment at least, are a thing of the past. What is an event organizer to do? Well, virtual events are the obvious answer!
The good news is that building a branded virtual event is very similar to branding a live event. In fact, the virtual space may provide even greater branding and marketing opportunities as you can reach a much larger audience of attendees.
If you are wondering how to brand a virtual event experience, here is what you need to know:
What is Event Branding?
If you want your logo to make a strong impact for all the right reasons, these are the key things to remember:
Brand Identity
Simply put, event branding is a way to distill the essence of your brand and your event in a way that potential attendees can understand. When done properly, branding can tell these individuals exactly what it is they can expect if they choose to attend your event.
Branding comprises a number of elements that work together to make your company memorable and recognizable. The way you put together these elements will differ depending on the type of event you are holding.
A conference, for example, will use branding elements that may differ from a trade show or a series of educational sessions.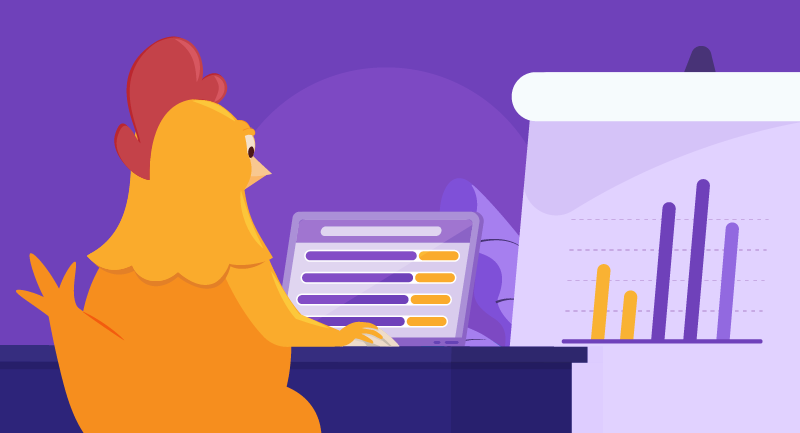 What Makes a Strong Event Brand?
An event brand is not one single thing, it is a combination of elements that work together to make a broader statement about you and your event.
Branding is a way for your company to stand out and connect with an attendee or participant in a real and meaningful way. Branding provides imaging that represents your company so an attendee might remember it and choose to purchase from your company in the future.
Some things to consider when crafting your event brand are:
Authenticity: This is the foundation you will use to build your brand. It is the key to forming a connection with your audience and lends you credibility. Building an authentic brand requires you to focus on the quality of your messaging. Your attendees need to feel that they can trust the information being shared at your event, instead of it feeling forced or thin.
Originality: Why should attendees choose you? If you are making the same promises as other events in the space, you are going to blend in. What are you doing that no one else can? What makes you different?
Consistency: In order to work effectively, branding needs to be consistent. This means that it needs to be the same across all touchpoints and forward-facing elements. From your event website to your Twitter posts and marketing materials, consistency will help you get recognized.
Meaningfulness: Think carefully about the needs and interests of your audience. If you can understand what they are looking for, you can connect your branding to them in a way that resonates.
Event branding does not have to be difficult but it does need to be purposeful. Something as simple as choosing a consistent color scheme can increase brand recognition by as much as 80%.
How to Build a Branded Virtual Event Experience
All this information about event branding is great, but can you apply it to a virtual event experience?
Of course, you can!
Here are some of the actions you can take to build a branded virtual event experience:
Create an Event Website
One of the first steps to creating a virtual event brand (or any event brand for that matter!) is creating an event website.
This space will be your digital hub and each part of the site should work to communicate who you are and what your event is about. It should convey your story.
Start by choosing a domain name that reflects the name of your event brand. This will help protect your brand and ensure that visitors know immediately that they are in the right place.
The most important thing to remember is your visual elements. You will want to focus on using a consistent color scheme, consistent font, and theme, while prominently displaying your logo.
With the right virtual event platform, you should be able to create and design your site with ease.
Brand Your Event's Virtual Reality
Instead of branding your venue, you will need to brand your event's virtual venue.
This could mean slightly different things depending on the type of event you are hosting. All events will want to make sure that your brand and logo is evident in any location where attendees are likely to "congregate." This means branding your virtual lobby and any virtual networking spaces.
For virtual conferences, you will want to ensure branding across things like an address from a keynote speaker, breakout sessions, workshops, and materials like your event agenda.
For things like virtual trade shows, you will want to consider branding general spaces but also the virtual showroom. Live sessions like product demos and tutorials should also be branded.
While your branding options aren't as wide as they are for a physical event, they are still plentiful. Think creatively. What would catch your eye as an attendee? What would make you remember an event like yours? Is there something you can do that would make people talk?
But remember, as with a physical event, you will want to leave room to feature your sponsors. Make sure their branding is still visible on whatever breakout session, speech, or segment your sponsorship package indicates they are entitled to. And in the case of virtual trade shows, you will want to brand the virtual booth of each exhibitor but also leave enough space for them to use their own branding.
Use Social Media
One of the best ways to brand your event and spread the word is through social media channels
Creating profiles for your brand or your specific event can help you share branded content, create a solid narrative, and enable organic growth.
Posting to Twitter, Facebook, Instagram, and Linkedin will put you in front of your target audience. Share blog posts, videos, and images that not only display your visual branding but further promote your brand story.
Use Influencers
Influencer marketing has been a hot topic for some time and you can use it to your advantage.
If it makes sense, reach out to popular, relevant accounts and profiles and ask them to get involved in sharing your materials. You don't even need to look for strangers—leverage popular people in your own community!
Ask these influencers to share images of themselves participating in activities that relate to your planned virtual event or ask them to review or talk about it.
With permission, you can then reshare these posts on your own pages and profiles. It's a win-win situation. Your brand is put in front of the influencer's qualified audience and when you reshare, they are being put in front of your audience!
Brand All Communications
All communications you have with potential or registered attendees, vendors, exhibitors, and speakers, should be branded.
Any email you send regarding your event should include your brand name, logo, appropriate colors, links to your social media channels, and to your website. It helps recipients know and understand what the communication is, and where it is coming from.
Again, it is a matter of consistency. If your emails look different from the branding on your site, people may be unsure that the link is legitimate, making them reluctant to register.
Find the Right Virtual Events Platform
Today's virtual audience is savvy and you'll have to do more than string together a group of webinars in order to impress. Whether you're planning a virtual conference, trade show, or something else entirely, you will want to find the right virtual platform.
There are many options to choose from and whatever you pick should accommodate your registration, networking, video conferencing, video streaming, and attendee management needs.
The best platforms will offer full customer support and allow you to easily brand all creative assets, build a webpage, and seamlessly promote your event brand through social media and email campaigns.