Who created WordPress?
Before WordPress dominated the site building scene, people were building blogs and websites with the likes of Blogger, GeoCities, and most notably, B2/cafelog, developed by French programmer Michel Valdrighi. B2/cafelog is a simple tool created specifically for blogging. Launched in 2001, people were using it for weblogs and 'classy news.' This tool stood out from the rest because it introduced a new concept: generating pages dynamically from the contents of the MySQL database. This concept greatly expanded the power of the blog.
Although It was a hit among its users, somewhat peculiarly, Valdrighi stopped maintaining the software, and in December 2002, b2/cafelog was out of action. Active development had seemingly been abandoned. With no word from Valdrighi, the user community grew concerned. By now, B2/cafelog had a sizeable user community and there was a sudden lack of developer support.
Among those troubled by recent developments was user Matt Mullenweg. He was using the software to share his holiday snaps of a trip to Washington DC. Originally posted to his blog photomatt.net, this page redirects to his official blog Ma.tt. Matt was the son of a software engineer and a programmer himself. Given his background, in January 2003, he decided to create a new platform taking the best bits of B2/cafelog and add extra features. Today, B2/cafelog isn't really used anymore yet it stands as one of the most important pieces of web software ever created. Purely because it is the basis for WordPress.
How old is WordPress?
Mullenweg was an active blogger, and at the age of eighteen he voiced his plans to create an alternative to B2/cafelog in a post "The Blogging Software Dilemma."
My blogging software (meaning b2/cafelog) hasn't been updated for months, and the main developer (Michel Valdrighi) has disappeared, and I can only hope that he's okay..

Fortunately, b2/cafelog is GPL, which means that I could use the existing codebase to create a fork, integrating all the cool stuff that Michael would be working on right now if only he was around…

I've decided that this the course of action I'd like to go in, now all I need is a name. What should it do? Well, it would be nice to have the flexibility of Movable Type, the parsing of TextPattern, the hackability of b2, and the ease of setup of Blogger.

Someday, right?
The following day, on January 25, 2003, Mike Little proposed teaming up to take things forward with the 'fork' suggested in Matt's post.
If you're serious about forking b2 I would be interested in contributing. I'm sure there are one or two others in the community who would be too. Perhaps a post to the B2 forum, suggesting a fork would be a good starting point.
The result was a fork of the original B2/cafelog. The duo joined forces to create a version which brings it up to date to accommodate their own blogging needs. Christine Tremoulet, a friend of Matt's, suggested calling it WordPress and that's the name they stuck with. WordPress was launched on May 27, 2003.
WordPress didn't happen overnight, but it certainly developed quickly. The first official Wordpress 1.0 followed relatively closely in January the following year. The pair had no idea that they were founding a tool that would go on to become the most popular of its kind. One that would create thousands of jobs and open the internet to a whole new industry. A platform that provided for both developers and designers, and bloggers and everyday web publishers to make a living.
The concept - Free software and licensing
Like most software, WordPress is distributed under a license which means there are certain things that you are legally permitted (and not permitted) to do with it. Operating under version two of the GNU General Public License (GPL). The license appears in every WordPress download within a file name license.txt. The file contains a statement from Matt and his co-developers attesting that WordPress shall remain in the open source spirit they championed from day one.
This program is free software; you can redistribute it and/or modify it under the terms of the GNU General Public License as published by the Free Software Foundation; either version 2 of the License, or (at your option) any later version.
Free vs. open source
WordPress prides itself on being a 'free software' that is 'open source' to all users. Amongst users, these terms are often misconstrued. While it's not uncommon to hear them used interchangeably, there are differences between them. When most people hear that WordPress software is free, they assume that it means it doesn't cost anything to use when in fact, the free refers to users freedoms, as in speech not free beer or pizza for example. Open source, on the other hand, means you are free to modify and redistribute the source code under certain conditions.
GPL License
WordPress operates under a General Public License (GPL), an open source license that allows users to study, run, share, and modify the software.
The reasons for WordPress releasing under the GPL are both practical and idealistic. WordPress was born of the very freedom mentioned earlier. The predecessor to the WordPress project, b2/cafelog, was also an open source project.
With GPLv2, WordPress is free to use and free to modify. Sites running on WordPress software know that nobody can deny you the right to use the software in the future, or prevent you from improving or extending it. This ensures that all software on wordpress.org is free as in speech and free as in pizza.
Using the GNU GPL will require that all the released improved versions be free software. This means you can avoid the risk of having to compete with a proprietary modified version of your own work.
The WordPress community cares a lot about licensing. Within the expansive WordPress community, there is an ongoing debate over the merits of the GPL. It's not universally liked, and as a response, Mullenweg founded the WordPress Foundation.
The point of the foundation is to ensure free access, in perpetuity, to the software projects we support. People and businesses may come and go, so it is important to ensure that the source code for these projects will survive beyond the current contributor base, that we may create a stable platform for web publishing for generations to come.
In making this statement, WordPress is making it clear that it's not a company, but rather a project offering free software including rules and guidelines that will remain independent of any company or individual.
In doing so, he makes it clear that operating under the GPL is a crucial motivator for Mullenweg, Automattic (his WordPress development corporation) and The WordPress Foundation.
WordPress Version History
Before we marvel at the changes over the years, let's backtrack to the day Matt Mullenweg invited the world in on the action. In a blog post on April 6, 2003 he wrote.
"Welcome to the WordPress development blog. Run by WordPress itself, it will catalog what's happening with the development. Think of it like a changelog with comments, permalinks, archive."
Matt kept updating the blog through to May 27th (the official launch date of WordPress 0.7) to this date. His 'So Close' post five days before the WordPress launch documents a flurry of activity. "lot of things have come together quickly". This was the last update before WordPress was launched. May 27, 2003, marked a day in tech history; the day WordPress officially launched. Let's take a look at how WordPress has transformed over the past 15 years.
About WordPress Versions:
WordPress developers share a love of jazz music. To show their appreciation for the genre, each update is named after a Jazz great. Between version updates, there is a trickle of smaller updates between each major release. These updates are essential for security or maintenance. There are also some which are beta packages throughout WordPress release history meant for testing purposes.
2003-2004: The Early Years
Between the years 2003 and 2004, a new platform is born. This platform wasn't just a copy of its predecessor. Mullenweg and Little were dedicated to launching a program with bigger and better features. In these early moments, they set their sights on delivering a new and improved admin interface, enhanced templates to create different style pages and a straightforward user experience.
WordPress 0.7 - Gold
May 27, 2003
The first official public release of WordPress was in May of 2003. The new platform was well received. Although there isn't much going on yet, the blogging community appreciated improvements made over b2/cafelog.
Version 1.0 - Plugins became available!
January 3, 2004 - Release Post
It's unusual to see a major release not named after a jazz legend. Even so, Version 1 was a big step for WordPress. This release delivered features we have long since taken for granted. Among those were multiple categories per post, simplified installation process, comment moderation, search engine friendly permalinks and minor improvements were made to the User Interface. By noticeably ramping up the platform between version 0.7 and version 1, WordPress is heading in the right direction.
Version 1.0.1 - Miles
January 25, 2004
The next update came just 22 days after the first release. The team named it after one of the most beloved jazz musicians of all time, Miles Davis. Miles delivered vital improvements to the codebase and an improved user interface. From here on, Matt included the 'Hello Dolly' demo in every following release.
Hello Dolly symbolizes the hope and enthusiasm of an entire generation summed up in two words sung most famously by Louis Armstrong.
This plugin serves as a long-standing tribute to Louis Armstrong.
Version 1.2 - Mingus
May 22, 2004
Version 1.2 is named in honor of influential jazz bassist, bandleader, and composer Charles Mingus. Many significant changes came in this edition. Most notably, we got plugins for the first time. The new plugin architecture now allowed independent developers to implement new code quickly. This edition saw the WordPress community beginning to expand at a staggering rate since they could extend WordPress easily.
Mingus didn't disappoint with extra features. Highlights include improved security, sub-categories, encrypted passwords post previews, automatic thumbnail creator, advanced comment moderation plus RSS and LiveJournal Importers et cetera.
Aside from new releases this year, WordPress got a lucky break in 2004. Their-then competitor Movable Type change their pricing structure. Peeved with the new price plans, a sizeable amount of their users looked for an alternative and came to WordPress. By the end of 2004 WordPress experienced a surge in both users and developers.
2005: Funding raised and themes released
Now that plugins had dropped, major releases weren't only focused on strengthening WordPress' functionality as a blog. For 2005, the ability to create pages was the only addition to its capacity as a blogging tool. We got a faster UI created with DHTML and JavaScript plus built-in object caching. From the user side, we got a simpler writing experience with WYSIWYG (What You See Is What You Get) editing, revamped user roles and a new themes system. At this point, the themes were still relatively simple and nothing like the modern WordPress themes you see today.
February 17, 2005
In early 2005, WordPress 1.5 was released, owing its name to Jazz Composer William Strayhorn. Strayhorn the platform gave us an entirely new theme system and the Dashboard! Static pages also landed so we can build websites. The comment system also came on leaps and bounds thanks to improved comment moderation tools.
A new default theme named Kubrick became available in 2005. The WordPress team liked movies as well as jazz as we can safely assume this is a nod to legendary director Stanley Kubrick.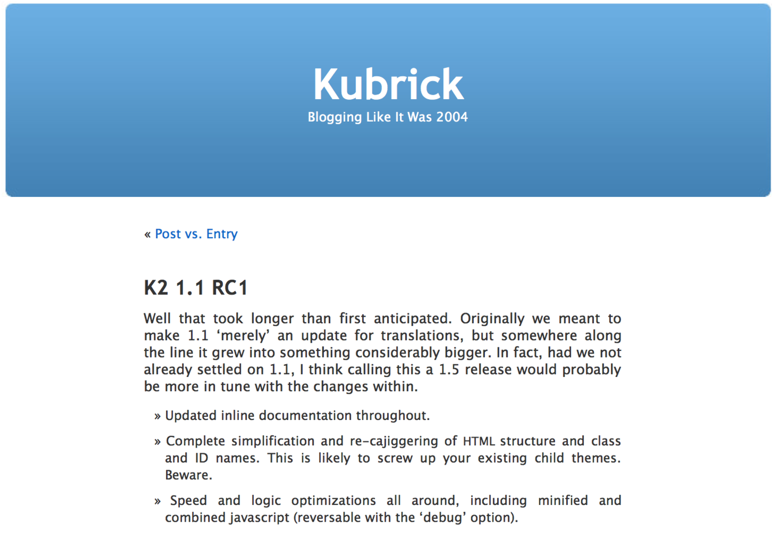 Version 2.0 - Duke
December 31, 2005
Composer and bandleader of jazz orchestras Edward Kennedy "Duke" Ellington inspired this version of WordPress. The administration area was completely overhauled. At this point user experience was made smoother thanks to DHTML and Javascript - Now, we no longer have to load pages to perform some simple tasks.
Duke came packed with significant improvements including a new user interface. It was the first release that came with Akismet anti-spam plugin pre-installed. It also came with a WordPress database backup plugin, introduced the functions.php file to the Theme System, delivered a new dashboard, launched WYSIWYG editing, user roles, and header customizations. This release let users add tags and categories to posts inside the post editor. Another minor addition was deleting comments without having to reload the comments screen.
Thanks to the hard work of WordPress' growing number of contributors, Duke was an immediate success. The entire branch including 11 minor versions was downloaded 2,620,748 times in its 392-day lifespan.
Notably, in 2005 Matt Mullenweg founded Automattic and business was good for WordPress. By October of its first year, Automattic raised over a million dollar in funding ($1.10 million in a series A funding to be exact). The first investors in the WordPress project were True Ventures, Radar Partners, CNET and Polaris Ventures, among others. This was an encouraging sign of growing outside confidence WordPress.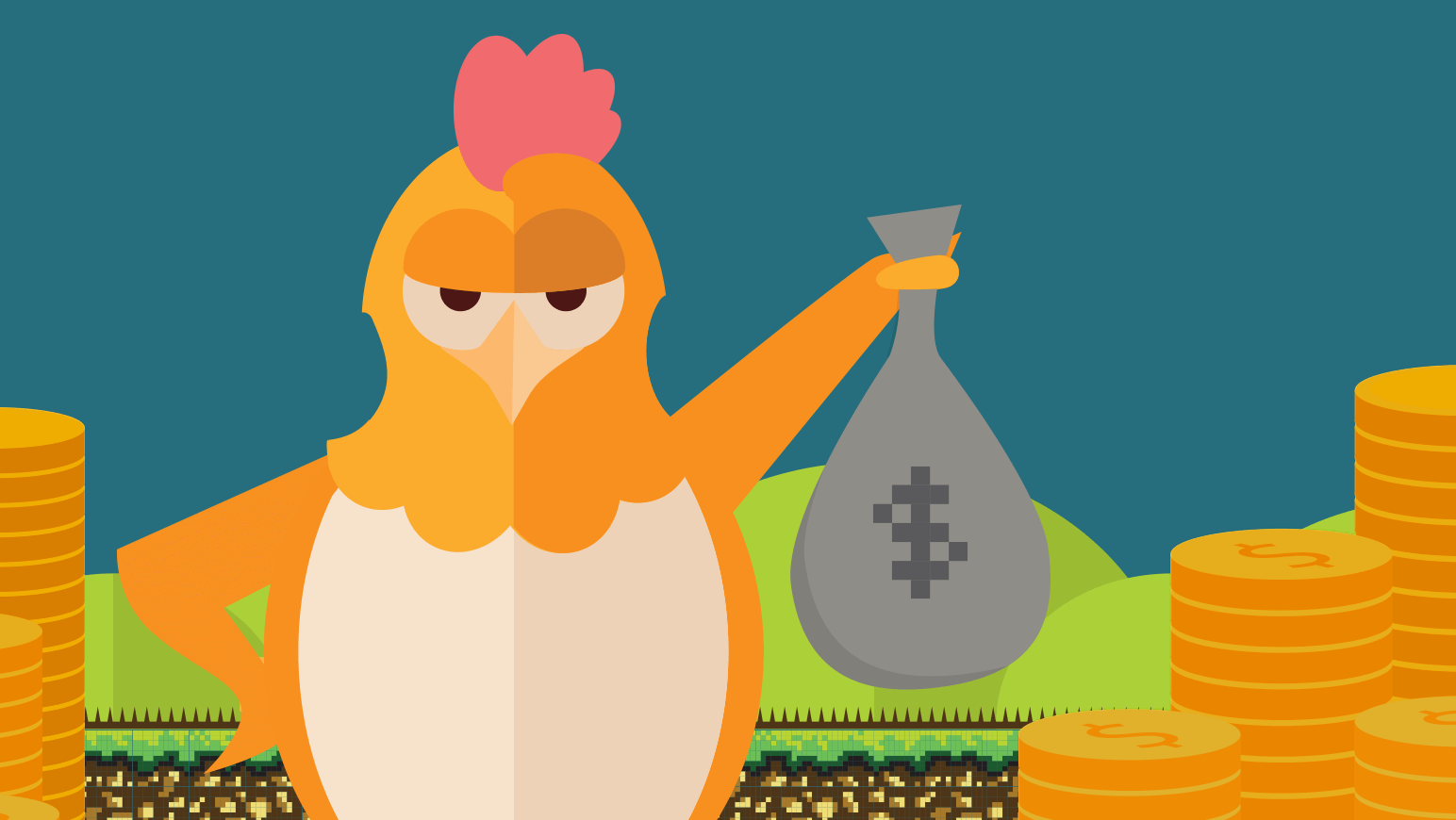 2006: Developing the WordPress business and brand
2006 was the year Automattic began work on growing their business and brand. At this stage, they had a growing user-base and just 5 employees to keep things running smoothly. To get things moving in the right direction, they hired Toni Schneider (former Yahoo! Executive and Oddpost CEO Toni) as the CEO of Automattic. On March 1, 2006, Automattic, filed the trademark registration for WordPress and WordPress logo.
2006 saw the introduction of WordPress' WordCamps. The first of its kind was held in San Francisco. WordCamps are events organized by volunteers for developers and users to meet and discuss all things WordPress. These days, WordCamps span across sixty-five countries. The main event is held in San Francisco where Matt Mullenweg gives his annual update 'State of the Word'.
2007: Updates and acquisitions (and a major security attack)
Version 2.1 - Ella
January 22, 2007
The first lady of jazz Ella Fitzgerald is inspired this versions name. With Ella, we saw a slight improvement to the UI. The most notable additions to the platform include a spell checker, autosave, search engine privacy, a redesigned post editor and a new version of security plugin Akismet.
Version 2.2 - Getz
May 16, 2007
This released was named in honor of super talented tenor saxophonist Stanley "The Sound" Getz known for his warm and mellow tone. Just like Ella that came before it, Getz didn't bring much change to the user interface. It did, however, come stacked with new features. This edition gave us blogger importer, full atom support, infinite comment system, and jQuery among many others. Most notablly at this point in WordPress history, Version 2.2 gave us Widgets!
Version 2.3 - Dexter
September 24, 2007
The last release in 2007 is named after jazz tenor saxophonist Dexter Gordon. Again, the UI hasn't come on leaps and bounds, but Dexter did fix many security issues. Aside from that, it came with a much-improved system for tags. There was now native tagging support meaning from here on we can add tags to posts. We also got pretty URLs, a brand new taxonomy system, update notifications and a new post status – "pending review."
WordPress was gaining traction in 2007. Although the last release in 2007 Dexter was celebrated worldwide for all its new features, it wasn't all plain sailing. This year saw WordPress's first major security breach. At the beginning of the year, a bunch of SEO blogs said they had been attacked. It was eventually discovered that the fault lay with a vulnerability with one of WordPress's web servers. Although the team swiftly repaired the problem, this breached show's how WordPress has been a target since it's early days.
2008: A modernized interface and Automattic achievements
The year 2008 saw the launch of the WordPress Theme Directory. Now, anyone can create themes and upload them to the directory. The fun doesn't stop there. This was the year the introduced the dashboard as we know it today and the plugin installer landed.
March 29, 2008
Jazz saxophonist and composer was behind naming version 2.5. This version brings us a brand new dashboard with new dashboard widgets, multi-file uploads, and a password strength meter.
Version 2.6 - Tyner
July 15, 2008
McCoy Tyner, jazz pianist, and WordPress influencer. This version included new features including Post revisions, the classic "Press This!" bookmarklet and new theme previews.
December 10, 2008
This version is named after legendary bebop and hard bop jazz saxophonist and composer John Coltrane. Coltrane included a new backend user interface, and the user role system. We also get a shiny new interface for the dashboard!
Coltrane added to its usability and look. The menu shifted from the top of the dashboard to the sidebar, a setup that continues to this day. Coltrane also brought us the plugin installer and the WordPress automatic upgrader. These could be accessed directly from within the admin screen so that we no longer had to download new versions of WordPress or manually install plugins. It could all be done with a single click.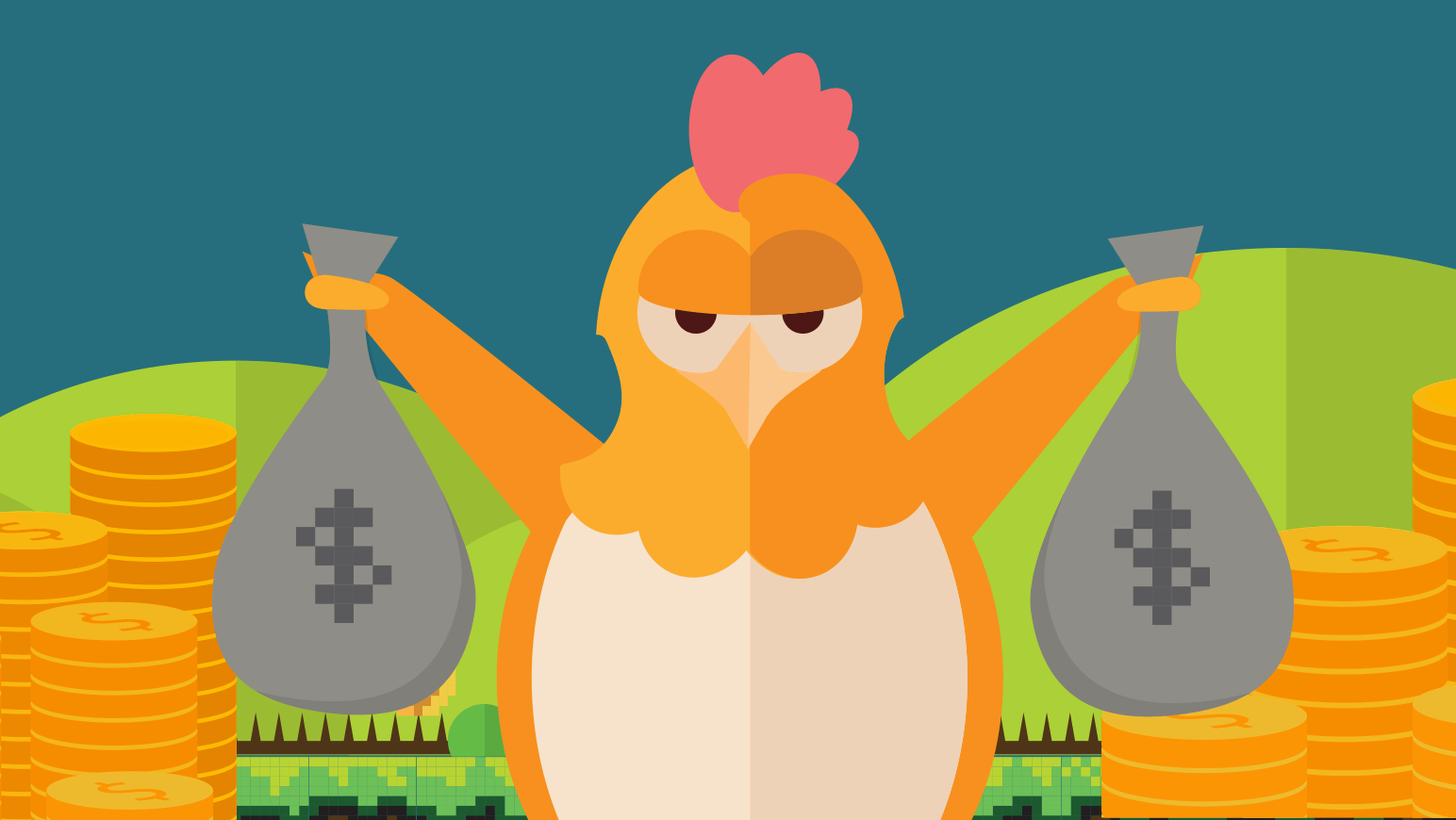 This was the year WordPress grew in notoriety. Automattic raised $30 million in series B funding and received an award "Best of open source software awards: Collaboration" from Infoworld.
2009: Streamlining web development workflows
The year 2009 brings the next major WordPress release: WordPress 2.8, Baker. Baker focused on themes and plugins. Most significantly, this release helped WordPress users with user-friendly features like automatic installation of themes and the plugins. The plugin installer was an automatic hit among users when it landed in 2008. Matt and the team responded by bringing themes and plugins into the dash.
Web development workflows were further streamlined. For developers, Baker added the CodePress editor so they could more work on code for developing plugins and themes within the WordPress platform. Additionally, the widgets interface was given a redesign.
Version 2.8 - Baker
June 11, 2009
2009's first WordPress update is in honor of American jazz trumpeter, flugelhornist, and vocalist, Chesney Henry "Chet" Baker, Jr. At this point, there was little change to the UI. However, a lot was going on in other departments.
At the time of Baker's release, Matt commented "2.8 represents a nice fit and finish release for WordPress with improvements to themes, widgets, taxonomies, and overall speed" in a blog post "2.8 Release Jazzes Themes and Widgets".
Version 2.9 - Carmen
December 18, 2009
Version 2.9 is named after Carmen Mercedes McRae, an artist widely considered the most influential jazz vocalists of the 20th century. Carmen bought us few significant changes to the user interface, however, as with all major releases, this version came with plenty of great additions. There's a new global undo/"trash" feature to bring images back from the grave, built-in image editor, plugins can now be updated in batches instead of one at a time. Video embeds were made super easy without source HTML or shortcodes. Overall SEO on the platform is improved thanks to canonical support. Last but not least, post thumbnails were now integrated into WordPress themes.
This same year, WordPress won the Open Source CMS Award for Overall Best Open Source CMS.
2010: WordPress expands
Fast forward to 2010, and Automattic, the company behind WordPress, is rebranded as the WordPress Foundation with Mullenweg transferring the WordPress logo and ownership of the WordPress trademark to the new entity. The Foundation was charged with making sure WordPress remained free software. Their tagline asserted they planned; "to democratize publishing through Open Source, GPL software."
These structural changes were significant in the history of WordPress because they allowed it to continue to grow, independent of any one company or group of developers. This is most likely one of the main reasons WordPress has become such a dominant force in the world of modern CMS. The ability for anyone to download and learn WordPress has meant a continuously expanding community with ever-expanding support.
June 17, 2010
2010 welcomed WordPress 3.0, 'Thelonious' which was a nod to American jazz pianist and composer Thelonious Sphere Monk. Thelonious was a groundbreaking version because It was a major step towards WordPress as a content management system from a simple blogging system. Where previously there were just post, pages, and taxonomies, with 3.0 we can now create custom post types that blew the software open. The content types we can make with WordPress the 'CMS' is now open to all kinds of customizations.
Theme developers get new APIs – allowing things like custom backgrounds, headers, short links, menus and more. The introduction of APIs meant that it's now simpler to extend the functionalities of an out of the box WordPress install and customize the platform to fit your exact needs. This was also the year we got Multisite.
2011: A greater focus on users
The WordPress Foundation sealed the future of the CMS and by the beginning of 2011, WordPress powered over 12% of all websites around the world. With a solid userbase and the backing of the WordPress Foundation, the focus is on creating the best possible experience for its users. Some groundbreaking plugins arrived allowing eCommerce functionality within WordPress at last. We could now use the platform to build powerful e-commerce sites and create online stores.
This year delivered three releases which were all significant upgrades. This was a clear sign that the team behind WordPress were taking this year to focus on providing bloggers and site developers with all the tools they need to work more efficiently within the platform. Their efforts didn't go unnoticed, with a user base growing to over 65 million downloads, WordPress was now officially big.
February 23, 2011
Jean "Django" Reinhardt was a Belgian guitarist and composer who lent his name to WordPress version 3.1. The most notable additions are the administration bar (at last!), enhanced linking and a streamlined writing interface. The Admin bar allowed access to all the pages in a sites back-end, while logged into your site. This small but significant tweak meant you no longer had to search around your site for pages or posts that needing updating. Now, you could change parts of specific pages. Building on versions 3.0, archives for custom post types and post formats were introduced.
July 4, 2011
American composer and pianist George Gershwin inspired WordPress version 3.2. Gershwin gave us hits Rhapsody in Blue, and I Got Rhythm. In the WordPress version, we get an updated dash. This new look includes eye-pleasing new typography, and the overall design is tightened up. The process of moderating comments is simplified, and at last, we get distraction-free writing mode. There's also an effort to include more efficient handling of WordPress updates.
Version 3.3 - Sonny
December 12, 2011
This version of WordPress was named Sonny in honor of the great jazz saxophonist Sonny Stitt. With Sonny we got improved co-editing support, drag-and-drop media uploader, the WordPress Navi now features hover menus, we get a new toolbar, pointer tip intros for new features and an improved dash UI on tablets and iPad.
2012: Improving the user experience
Between the two updates in 2012, improvements were made to the way in which users work. Throughout this year, we got theme customizer, theme previews, and a new media manager. These features tremendously helped less experienced users creating image galleries for the first time. Being able to test out and customize a theme before it went live was a much less daunting experience for anyone new to web design. Development across the board was picking up momentum as more contributors joined Matt in his mission.
Version 3.4 - Green
June 13, 2012
In honor of guitarist Grant Green, version 3.4 included some important updates to benefit less tech-savvy WordPress users including significant changes to the way themes are applied. We've can now customize themes thanks preview them in real time before adding them to our site for example. This drop also came with Twitter embeds (since it's 2012), and it's now possible to add HTML thanks to improved image captions and custom headers were now a thing.
Version 3.5 - Elvin
June 13, 2012
Version 3.5 is a nod to Elvin Jones, drummer of the post-bop jazz era. This edition was chock a block with features that appealed to bloggers and website developers alike. The media manager was overhauled, so we had more control over our images and videos. Creating galleries and uploading photos is re-designed. The dashboard was revamped again, and problems users reported regards working with multimedia on the platform are given some attention.
2013: A brand new look and multiple updates
By 2013 WordPress had grown into the most popular CMS in the world, dominating a whopping 59% of the CMS market. In December of this year 2013, WordPress 3.6 was released. With it came a new, responsive interface aimed at providing a better mobile experience, capable of adjusting to any device or screen size. This was also the first time a release had focused heavily on video and audio integration and support. If you look back at what was happening in 2013, it's clear the WordPress team were preparing for the increasing popularity of streaming media content.
Bassie follows just over two months later. This update had a heavy emphasis on security. We got automatic security updates instead of having to remember to take care of that ourselves, plus, the strong password recommendation system pushed people to lock down their admins. The final update of 2013, Parker, topped things off with a new interface.
Version 3.6 - Oscar
August 1, 2013
Canadian jazz pianist and composer Oscar Peterson was behind the name of WordPress 3.6. The first impression of Oscar was fixed on a fantastic new user interface, improved UI and many other innovative features like post locking, a revamped revisions browser, intuitive autosave and the now classic Twenty Thirteen theme. Most notably, with version 3.6 we got a built-in HTML player for audio and video embeds (finally).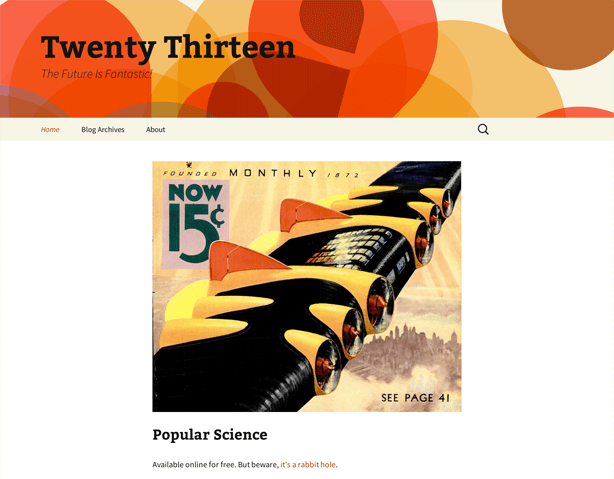 Version 3.7 - Basie
October 24, 2013
American jazz pianist William James "Count" Basie is behind the name of WordPress version 3.7. This came loaded with useful updates to the software architecture. It was also a turning point for WordPress. This release was the first with plugin-led development - the community of WordPress developers had adopted this approach to design after version 3.6.
With Basie, users got some great new features such as stronger password recommendations, and a new automatic updates feature that allowed WordPress to automatically update your site's software for minor maintenance. Automatic security updates save us the trouble of doing it manually, they are now installed for us.
Version 3.8 - Parker
December 12, 2013
This version is named in honor of bebop innovator Charlie Parker. Parker is best remembered for renovating the dash. Neglected since the Miles update 9 years earlier, the dashboard was finally revamped. We got a fresh new look that is similar in style to the dash we use today. That's not all; the team made WordPress platform responsive meaning WordPress powered websites look great on tablets and mobile devices as well as computers and laptops.
2014: Perfecting the content creation process
More refinements were made to WordPress core throughout the year 2014 with subsequent WordPress 4.0 and WordPress 4.1 releases.
Version 3.9 - Smith
April 16, 2014
Version 3.9 of WordPress is named "Smith" in honor of jazz organist Jimmy Smith. This update was all about creating a better visual content editing experience. We could now drag and drop images directly into the post editor, edit images right inside the editor and on top of that, preview gallery previews inside the editor. WordPress 3.9 bought several other enhancements such as live widget previews in the customizer, and we now can now create audio and video playlists.
Version 4.0 - Benny
September 4, 2014
Benny is named after Jazz clarinetist and bandleader Benny Goodman. WordPress 4.0 (Goodman) was released in 2014, with the aim of improving WordPress' writing and management experience. It was clear than Benny intended to polish up the writing and overall management experience.
From Benny onward, uploading media became easier. It was now presented in a handy grid format. Embeds also turned into a more fluid process as it came more visual in nature. Adding a youtube video now just meant pasting a YouTube URL into the editor to automatically embed it into the post. This worked with various links.
Embedding and media uploading was improved vastly, as was content management on-page. This was largely thanks to WordPress changing the WordPress editor to fit content as you wrote it. The main addition was improvements to the plugin directory. Find plugins straight from the dash thanks to improvements to the UI, plus more sophisticated metrics made for a more visual layout to view which plugins came up in a search.
Version 4.1 - Dinah
December 18, 2014
Version 4.1 Dinah is named in honor of legendary jazz singer Dinah Washington. Towards the tail end of the year, this was a comparatively small update. In any case, WordPress 4.1 included some impressive features. The text editor was simplified. Now featuring text fields alone and for the first time, we have an easy to use distraction-free writing mode. This version included a global profile log out, language translations and a 'recommended plugins' feature.
2004 was a big year for Automattic. Series C funding round valued the company at over $1 Billion. Considering they only had 256 employees at this point, compared to the thousands of employees the other tech giants like Facebook, Google, Amazon, and Yahoo! rely on, this is quite a feat.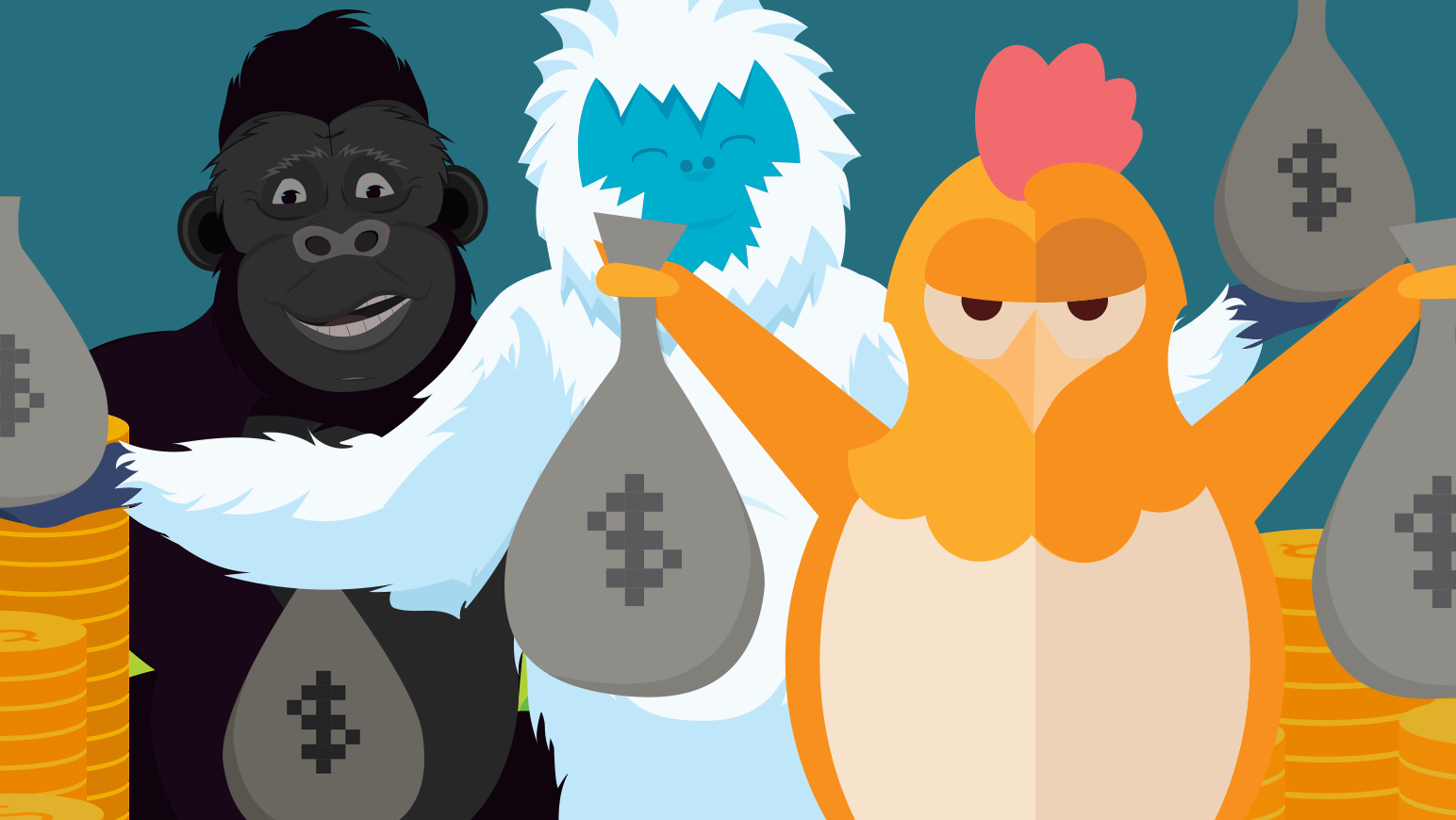 Fun fact- 2014 was also the first year when non-English downloads for WordPress surpassed English downloads.
2015-2018: Refining the product
Besides the introduction of revolutionary editor Gutenberg and the imminent release of version 5, the last few years have been quiet for the WordPress platform. Here's a quick rundown of the updates between '15 and '17.
Version 4.2 - Powell
April 23, 2015
This update is named in honor of Jazz pianist Bud Powell. Powell delivered improvements to character support, and we could embed more types of content than before. "Press This!" also gets improved. It's now possible to switch themes in the Customizer, plus updating plugins are more streamlined thanks to the new bulk update feature.
Version 4.3 - Billie
August 18, 2015
Named in honor of jazz singer Billie Holiday. Version 4.3 concentrated on formatting shortcuts and customization. Menu tools are in a prominent position inside the customizer. It's now possible to assign menus and customize them. Keeping with the times, it's also possible to manage them from a handheld device.
The introduction of formatting shortcuts satisfied those who weren't interested in utilizing the existing keyboard shortcuts compatible with the platform. As an example, putting a * symbol turns text into bulleted lists and typing a # before and after a line of text turn it into a header, among others.
Some other features of WordPress 4.3 include a site icon upload which meant we no longer needed to find a third-party favicon plugin. In a bid to bolster websites security, passwords were made stronger. Numerous changes to the admin experience meant modifying your site from any mobile device was a much smoother experience.
December 8, 2015
Named "Clifford" in honor of jazz trumpeter Clifford Brown. With version 4.4, handling responsive images within WordPress is much improved. Additionally, a new infrastructure 'REST API' is merged into the WordPress core.
April 12, 2016
Jazz saxophonist Coleman Hawkins gave version 4.5 its name bringing with it a new Customizer with previews for different screen sizes plus streamlined the workflows. Most websites strive to look great on all phones and tablet devices - the ability to have mobile response previews helpful achieve that. Smart Image Resizing generated images fifty percent faster without impacting on page speed. 4.5 also delivered custom logos, selective refresh, JavaScript library updates, better embed templates, and script loader improvements.
Version 4.6 - Pepper
April 12, 2016
Jazz baritone saxophonist Park Frederick "Pepper" Adams III lends his name to the August 2016 WordPress update. Native Fonts meant your WP dash supports your system's native fonts making them load faster and create a familiar environment. Updates are streamlined so we can now stay on the same page to install, delete and update themes and plugins, making the process a little more streamlined. Editor improvements include an inline link checker and a content recovery. As you type, your content is saved making recovering saved content easier from this release.
December 6, 2016
Named in honor of legendary jazz vocalist Sarah "Sassy" Vaughan, WordPress 4.7. WordPress 4.7, or Vaughan, included a lot of exciting new features. We got a brand new default theme Twenty Seventeen promising to bring sites alive with video headers and features images with a focus on business sites.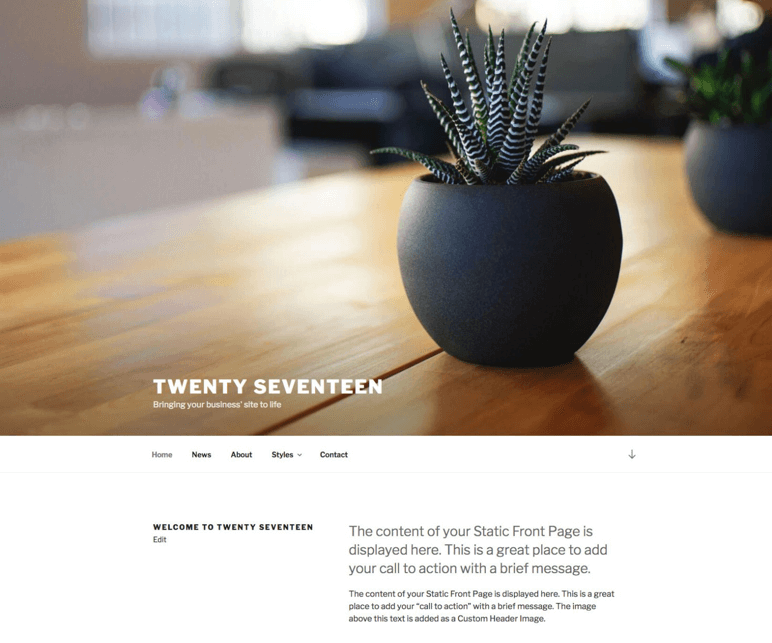 This version also delivered new features to the customizer. Non-destructive live previews promised to present all of your changes while setting up a theme, in one uninterrupted workflow. There was also a host of developer features such as REST API Content Endpoints for machine-readable external access to your WordPress site, Post Type Templates, WP_Hook, Custom Bulk Actions and more.
Version 4.8 - Evans
December 6, 2016
William John "Bill" Evans, jazz pianist, and composer, and the name of Version 4.8 of WordPress. This version delivers improvements to existing widgets. We get some new ones that help showcase content, branding and images. Before Tipton, the WordPress team hadn't paid Widgets much attention in their updates for many years. Users welcomed the extended functionality that came with them. The visual editor was now accessible inside widgets, and we got new audio, image, and video widgets. From mid-2017 we can see WordPress events occurring nearby from within the dash.
Version 4.9 - Tipton
November 16, 2017
Jazz musician Billy Tipton inspired WordPress' version 4.9 update. Tipton was marketed as "Major Customizer Improvements, Code Error Checking, and More!". Tipton was a turning point for WordPress. From here on we got a more user-centric way to customizing and managing websites. We got several cool new additions in this one – the new draft saver and scheduler off the bat. Changes were made to widgets and customizer. To help developers, this version added a code syntax error highlighter and a powerful text editor for editing code, and more.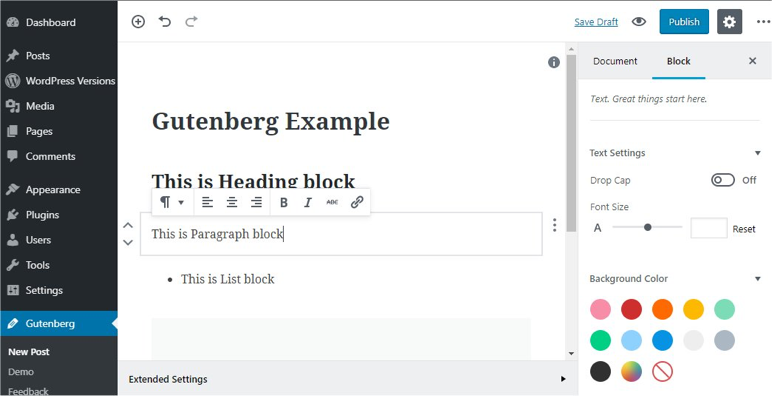 Version 4.9.8
August 2, 2018
This update included a "try Gutenberg" callout. Arguably, the most significant update to WordPress in recent years wasn't an update or a new version, it's a plugin named Gutenberg. Gutenberg is the project name for latest editor available to download directly from the WordPress repository. Taking the old WordPress publishing interface, this new format turns it on its head by employing something called 'blocks.' With blocks, the focus is on how our content looks without any distracting configuration options. They overhauled the entire publishing experience which was rebuilt for creating media-heavy pages and posts, with little to no experience in web development.
Version 5.0 - Bebo
December 6, 2018
A new WordPress editor called 'Gutenberg' arrived in December 2018—bringing with it the most significant change in years. For a CMS powering millions of websites worldwide, such a move is a big deal. Some users loved the new interface, while others took to social media to voice their dismay about the latest version. Ultimately, however, WordPress developers would not be turning back, and edits were quickly made. Thanks to the Gutenberg update, it's easier to make media-rich pages and posts for your WordPress site.