If you're contemplating starting a dropshipping business, the future of eCommerce is brighter today than ever before.
There's a growing shift in online shopping, with more consumers relying on online retailers for their essentials, non-essentials, and due to changing times: "New-Essentials".
This means that there are people out there forging new habits, and discovering new online stores to fulfill their specific needs. These trends aren't expected to revert in the future, making it a golden opportunity for entrepreneurs like yourself, to start their own online business.
In April 2020, the average daily sales of over 32,000 brands, increased by a staggering 39% since March. Further proof that people are indeed relying on online retailers for their purchases, essential or not.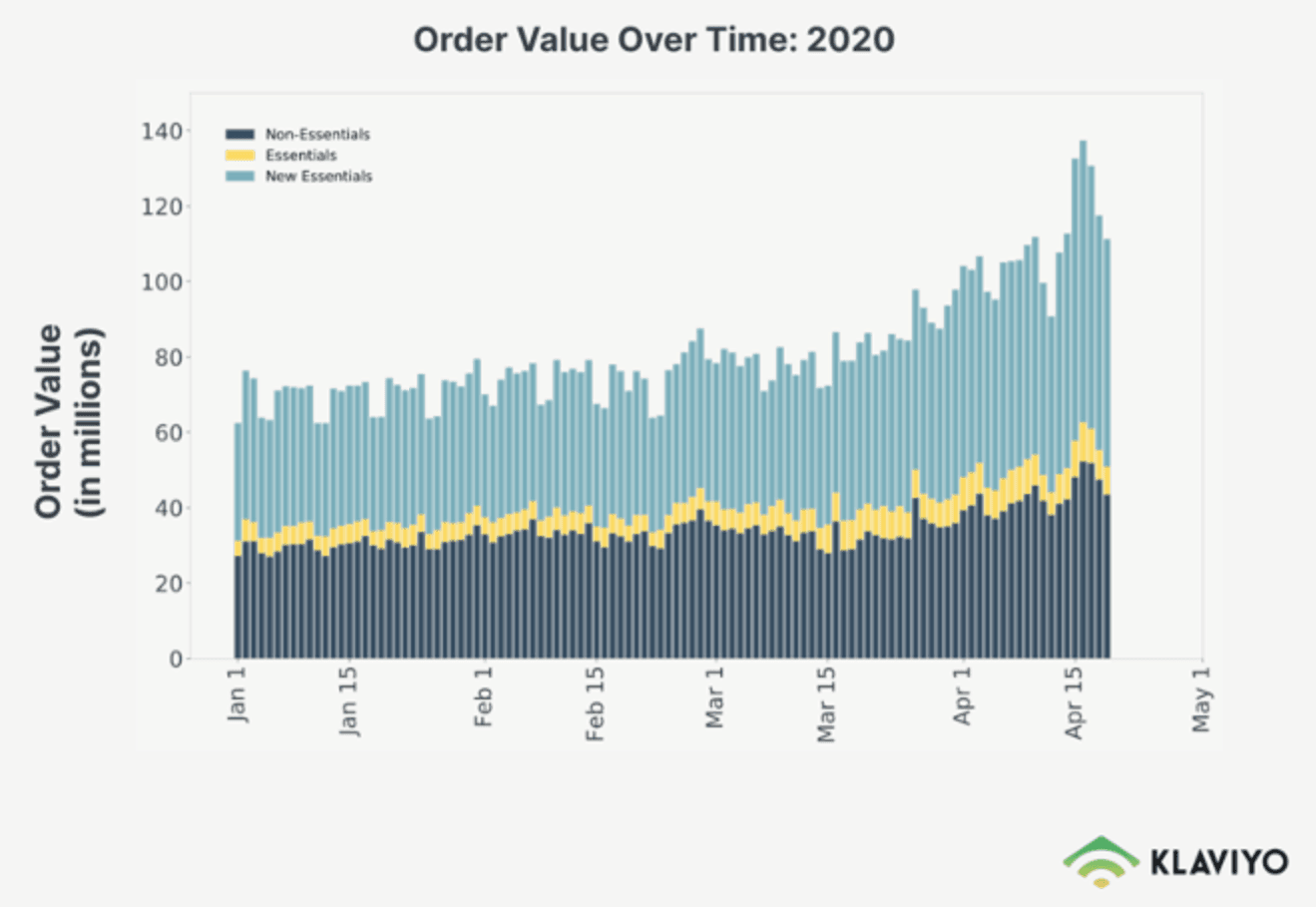 Successful entrepreneurs like Marc started dropshipping with the simple desire to work whenever, and wherever they want. Marc left his full-time job and dedicated himself to his dropshipping business, and soon after he was making over $173,000 in just three months.
If your mind is already made up, and you're ready to start your own dropshipping business, we've got you covered with this guide. From selecting a niche to finding the perfect products, you'll have everything you need to create a high converting online store.
What is Dropshipping?
Opening an online store can bring about many challenges. Securing your domain and creating a beautiful website are important aspects, but where are you going to find products to sell? And how will you manage inventory and suppliers while you're at it?
Dropshipping is a model that was built in response to this problem. It removes upfront costs associated with sourcing products and eliminates the need to hold inventory. Once a customer places an order on your store, the information is sent directly to the supplier, who then ships the item directly to the customer. Pretty sweet, right?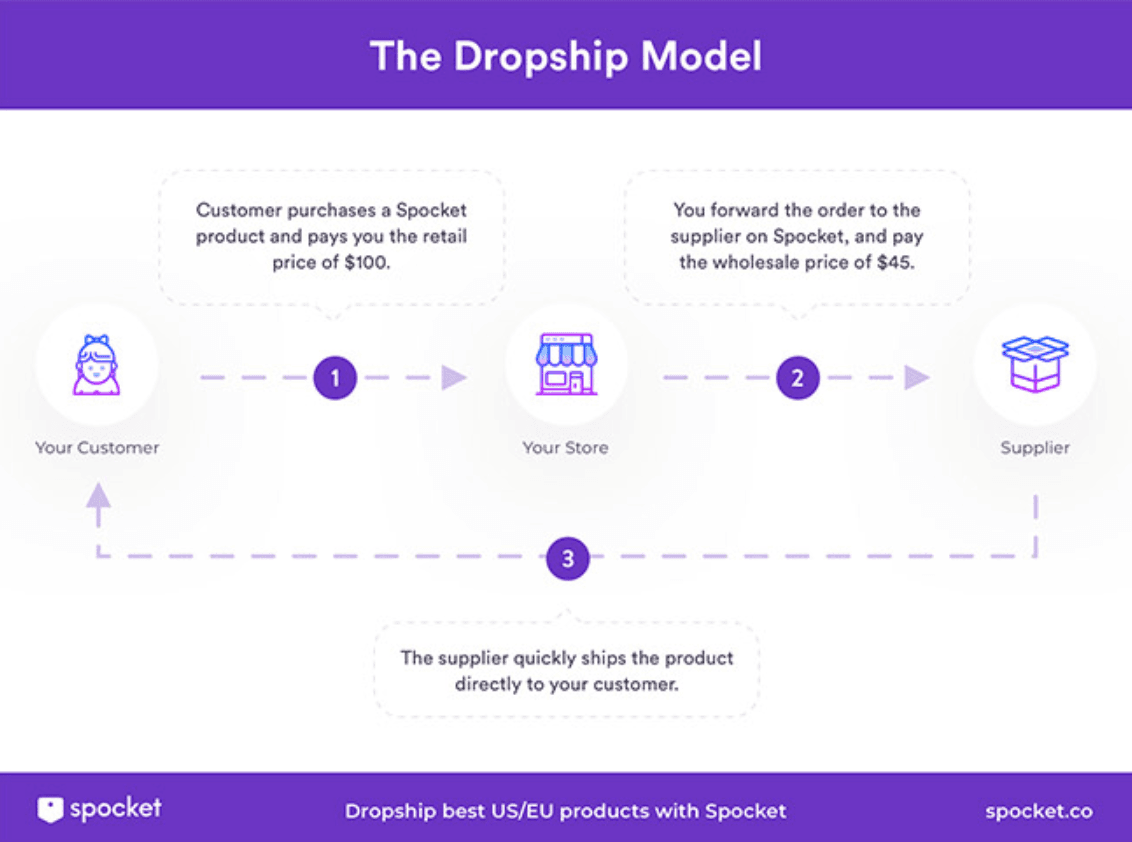 Find the Perfect Niche for your Online Store
Choosing the right niche is a critical first step in starting your dropshipping business.
To add some perspective, most successful dropshippers have chosen a niche based on their interests and lifestyle. After all, isn't it easier to get into your target market's brain, if you're a part of it?
Erin ditched her 9 to 5 and started a dropshipping business based on her lifestyle and the things she loved most. Her first store was a baby clothing boutique, a market she knew all too well being a new mother herself. Her second store was centered around all things related to dogs. As the owner of two excitable huskies, she knows exactly what people with dogs are looking for.
So, start by identifying which target market you're a part of, and answer the three simple questions below to find your perfect niche:
What are your interests?
What are you passionate about?
What can you see yourself advocating and selling in the long term?

Take your time with these questions and write them all out. You'll end up with a clear understanding of your prospective niche, and the things that you get excited about.
Are you an avid outdoor adventurer? A jewelry connoisseur? Or maybe someone with a keen interest in artisanal handbags? Once you've got a clear idea, we'll meet you in section 2.
Choose the Right Products
Choosing the right products to sell is a continuous job. As the world and consumer interests change, new products and trends are emerging consistently. Within your niche, you now need to find products that have a high potential for profitability and have a growing demand.
With the knowledge that you've gained about your niche, you can begin to explore different dropshipping platforms and find products that are available to you. Keep the following questions in mind when choosing the right product:
What are the shipping times?
How much can I retail this product for?
Where are these products shipped from?
Below is a list of dropshipping platforms to help you get started on choosing the right products. These platforms have a great selection of products from all over the world. Choosing the right platform is critical, as they will manage your products, orders, and supplier relationships.
Oberlo
Modalyst
Dropified
Take a look at this list of the best dropshipping products to help you get started on what to look for. If none of these resonate with you, you can use a niche research tool, also known as a niche scraper, to discover products for your store.
Once you've gotten the hang of the types of products that are available to you, here are some strategies to help you find the most profitable products within your niche:
Google trends are your best friend in this respect. Type in your product and make sure that the graph is either consistent over time, or increasing steadily. You'll want a steady trending graph to make sure that the product category is evergreen and not just a fad. Take a look at how shapewear has grown in popularity over the years: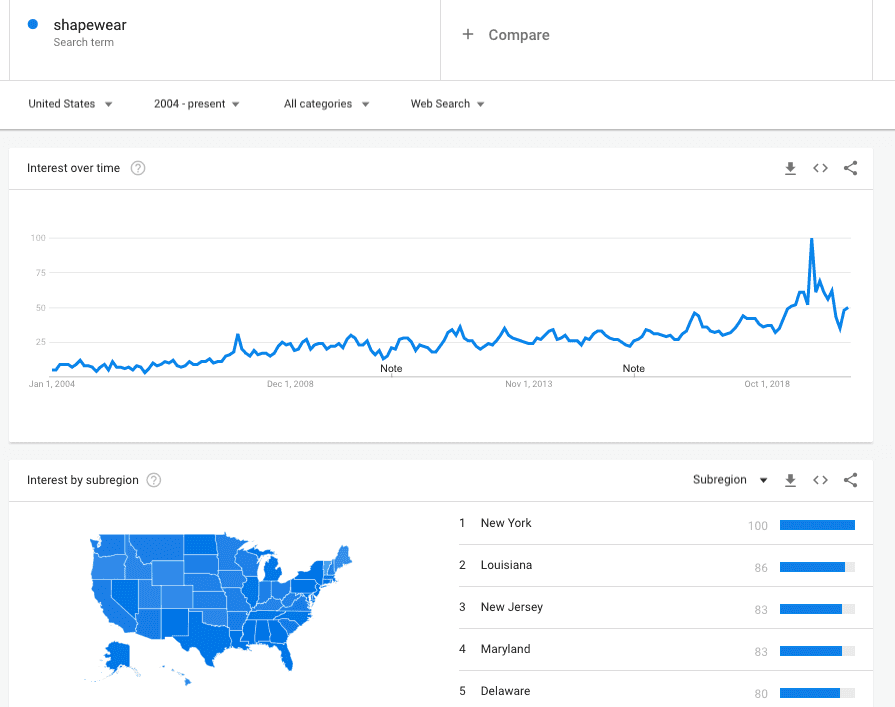 Providing a solution to a problem
Products that solve a problem are always in demand. Identify a problem, and keep an eye out for products that could provide a possible solution.
If you have a specific passion or hobby that you adore, you're not the only one. Target people that have the same passion as you, whether it's knitting or camping, and connect to them on a personal level. Be an expert in that field, and become an authority for your customers.
Keep an eye on trending products in marketplaces
Keep an eye on your competitors and make note of their best selling products. You can use Amazon and Google to see the results that come up for your niche and identify opportunities.
Sometimes you need to go no further than simply reading what people have to say. Whether it's good or bad, there is always something to learn about what people want, don't like, or wish they had. There are tons of hidden gems (and prospective customers) in your competitor's product reviews. Make their critic, your new customer.
Most importantly, always choose products that you, yourself, would purchase in a heartbeat and not think twice about it.
Find the Perfect Domain Name
Once you've ironed out the details of your niche and products, it's time to commit to a name for your business.
The name you choose will be the foundation of your brand, so make sure it's something you love. It can be overwhelming to come up with a name, so start by making a list of words that match your mission and niche. Then, you can start playing around with business name generators to get some ideas.
Name generators essentially provide a list of possible names based on synonyms and relevancy of the words you plugged in.
Keep in mind that the name you choose also needs to be available as a domain, so, more basic ideas may not be a viable option. If you want to hit two birds with one stone, Namecheap has a domain name generator that not only gives you amazing options for your business name, but it is based on domains that are readily available for purchase. A win-win!
Create an eCommerce Website that Converts
Once you've taken the time to create a beautiful website, you'll want to implement some practices that can increase the conversion rate. Utilizing the best practices is critical, because after spending so much time, money, and resources on getting that traffic, you want to make sure you're doing your part in getting those sales or sign-ups.
Since you're still new to the eCommerce scene at this point, make building trust amongst website visitors a priority and ensure that you have detailed FAQ's, trust badges, as well as a guarantee.
Here are some tactics you can use to get your customers to make a purchase or sign up for your mailing list:
A one-time offer banner
A pop up with a limited-time promotion
A count-down timer
Upsell at purchase
Add a countdown timer
Improve your Call to Action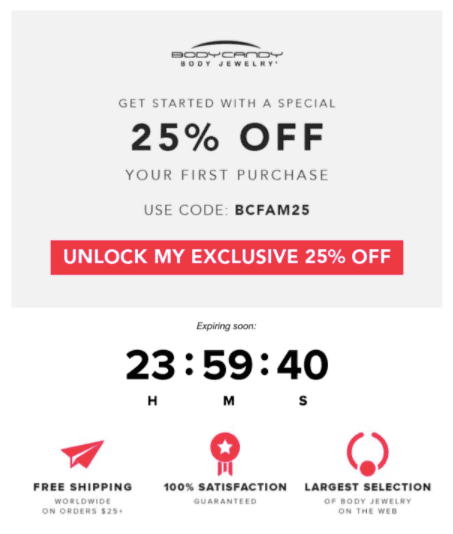 These tactics help speed up the process of a sale by giving them a one time offer valid for a limited amount of time. If you have irresistible impulse-based products and a limited-time 20% off sale, you've increased your chances of a sale through urgency.
Create Captivating Content
Now you now need to bring your vision to life and take the time to create content that is original, gripping, and speaks to your audience on a personal level.
Set up a Facebook page, Instagram account, Pinterest page, and any other social media that resonates with your target audience. These will all build trust with your store as well as give you exposure to more customers.
Take it from Kyle, once a college student, he started a dropshipping business and used his artistry to grab his viewers attention, and in return, become a go-to online store for his niche. Now, he generates over $200,000 in sales in three months.
Use photography and copy that emanate the lifestyle and mission you hope to inspire with your store. Entrepreneurs like Erin used their dropshipping business as a platform for parents to share their adorable baby photos, and she used personalized texts and sales messages to get your customer's attention.
Start interacting with your audience and create imagery and writing that makes them stop what they're doing, and browse your page.
Sculpt a Marketing Strategy
Before you initiate any marketing strategies, you must know your market. Do your research, and create a buyer persona that encompasses your target. Be as specific as possible, as this persona will be the basis for all of your marketing objectives.
The goliath of social media, Facebook is the first stop for learning about your market and who to target. By running ads, not only will you get traffic to your store, but you'll have insight into who is interested in your brand.
Facebook ads also give you insight into what is successful and what isn't based on what point people decide to leave your website, and what they clicked/ didn't click on. A gold mine of information for growth!
Instagram is strictly an attention game, as it involves getting your viewer to stop and look at what you have to say with your picture. Make sure you use gripping photography and copy that entices your customer to shop or follow your page.
Hashtags, as well as personalized outreach to prospects, is an excellent way to build the customer base for your dropshipping business.
People tend to forget about the power of email marketing, but it can be an incredible tool for reaching out to past and present customers with new products, offers, and irresistible deals.
A weekly email newsletter keeps you in your customer's horizon, and in touch for special deals, offers, and new product arrivals!
Customer Service - Build a Community
Getting a sale is only the beginning of your relationship with your new customer.
Post-sale, you need to follow up with your customer via e-mail and gain as much insight about their journey as possible. By doing this, you're helping yourself find points of improvement, and building an honest relationship with your customers.
Follow every sale with a thank you, and ask for honest feedback.
Keeping a note of the things your customers have purchased also gives you insight into their purchasing habits and lifestyle.
If one of your customers purchased a set of baby clothes for a 6-month-old, why not reach out a month later with personalized clothing options for a 12-month-old? Throw in a limited-time promotion, and you've piqued their interest.
Another important way to grow a healthy base of satisfied customers would be to build a community. Why not ask them to follow you on social media? Create some fun contests with appealing prizes, and grow your base in a fun and engaging way.
Keep the following set of guidelines in your back pocket for connecting with current/potential customers:
Connect with your customers through social media
Personalize your messages to suit their preferences
Reach out with personalized recommendations
Always get feedback and make them feel appreciated