WordPress Beta Testers Wanted!
2 min read
Happy Spring to all fans and followers of Namecheap! As it is now spring, we'd like to share with you the birth of a new product and invite you to be early beta testers for something cool that we're building 🙂
Introducing EasyWP, a new easy WordPress product designed to make installing, configuring and maintaining WordPress  as easy as a couple of clicks!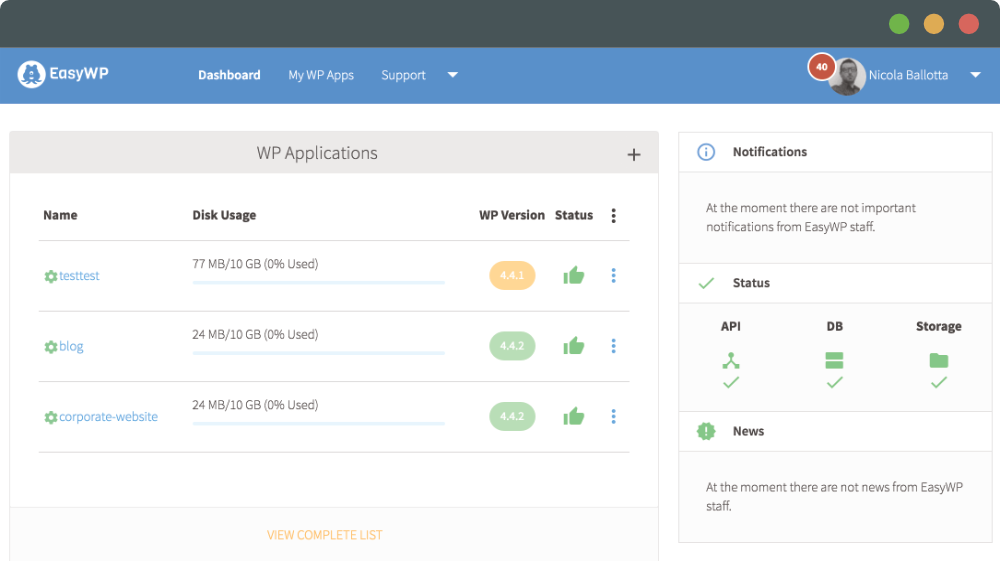 EasyWP features:
Deploy WordPress in under 30 seconds directly from your browser
Manage your WordPress instances from a lovely dashboard
Choose from a selection of themes and plugins as part of the install process. These are installed and ready for your use when you first login!
Backup and restore WP instances in a single click
Associate a real domain (like domain.com) to your WordPress instance
Robust container-driven platform. Expecting a traffic spike? No problem, our industry-leading architecture will easily deal with the 'Reddit' effect 🙂
More. Many features at the moment are hidden under the hood, so expect many news in the next future (SSL for real domains, detailed statistics, team collaboration, preconfigured installations, updates directly from the dashboard, to name just a few).
We're at an early beta stage and today's blog post is an exclusive invitation for you to get involved and help us improve and shape the product. In return, all beta testers who subscribe and send us feedback will get a lifetime subscription to EasyWP when it launches later in 2016!
What are you waiting for? Subscribe now to EasyWP beta preview!

Was this article helpful?
0