Guide to Business Promoter in 5 Easy Steps
2 min read
You may have seen our exciting announcement about our new ad platform, Business Promoter. It's the one-stop shop for small and local businesses to create online advertising campaigns.
5 Steps for Getting Your Ads Online with Business Promoter
We've put together this easy guide to getting your ads online.
Step 1
Click Start Advertising. Fill out the boxes on the new page (pictured below), then click Create Business.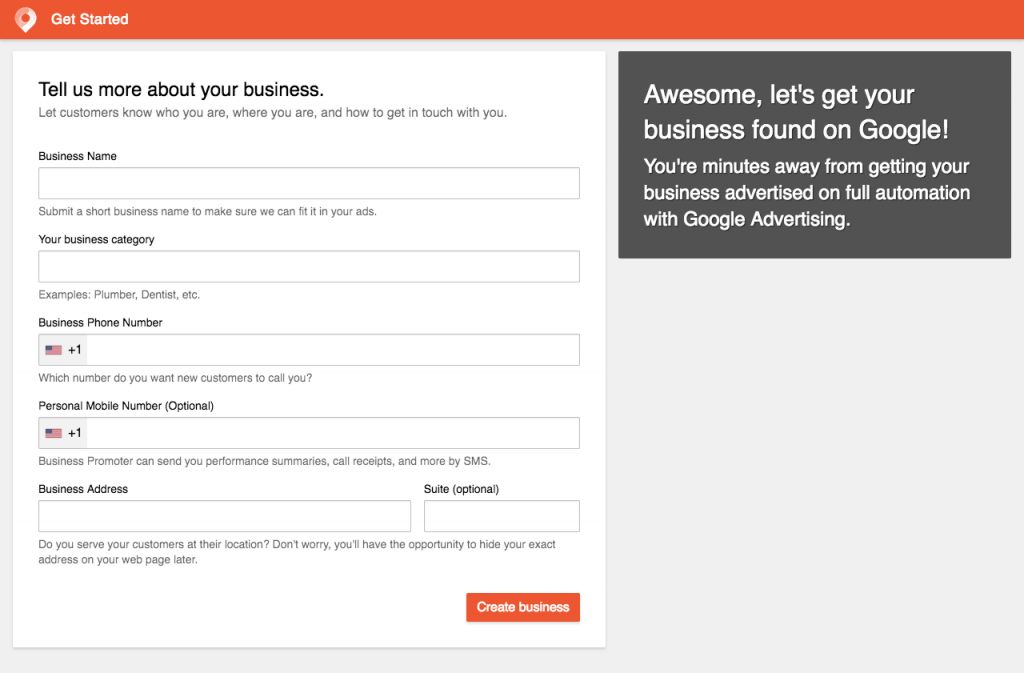 Step 2
Customize your ads by specifying the products or services you need to advertise. (You can adjust this later if you need to by selecting different checkboxes). Click OK.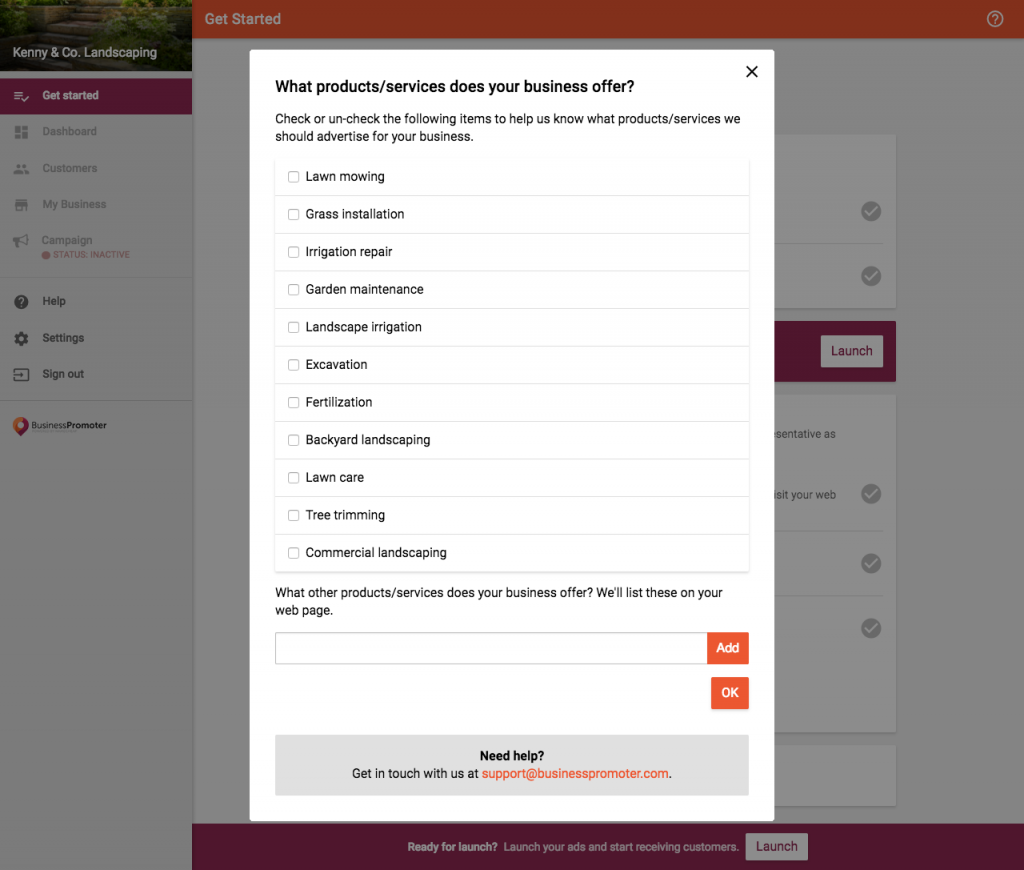 Step 3
Click Change Tagline. This brings up a new screen (below) that allows you to enter more information. What's entered here will be the text used in your ad. Insert a Tagline, then fill out the About box beneath with your ad's specifics. The final box, Call Button Label, is your Call to Action—what you want people who view your ad to do. This might be 'Call Now' or 'Shop'. After you've written one in, click Save.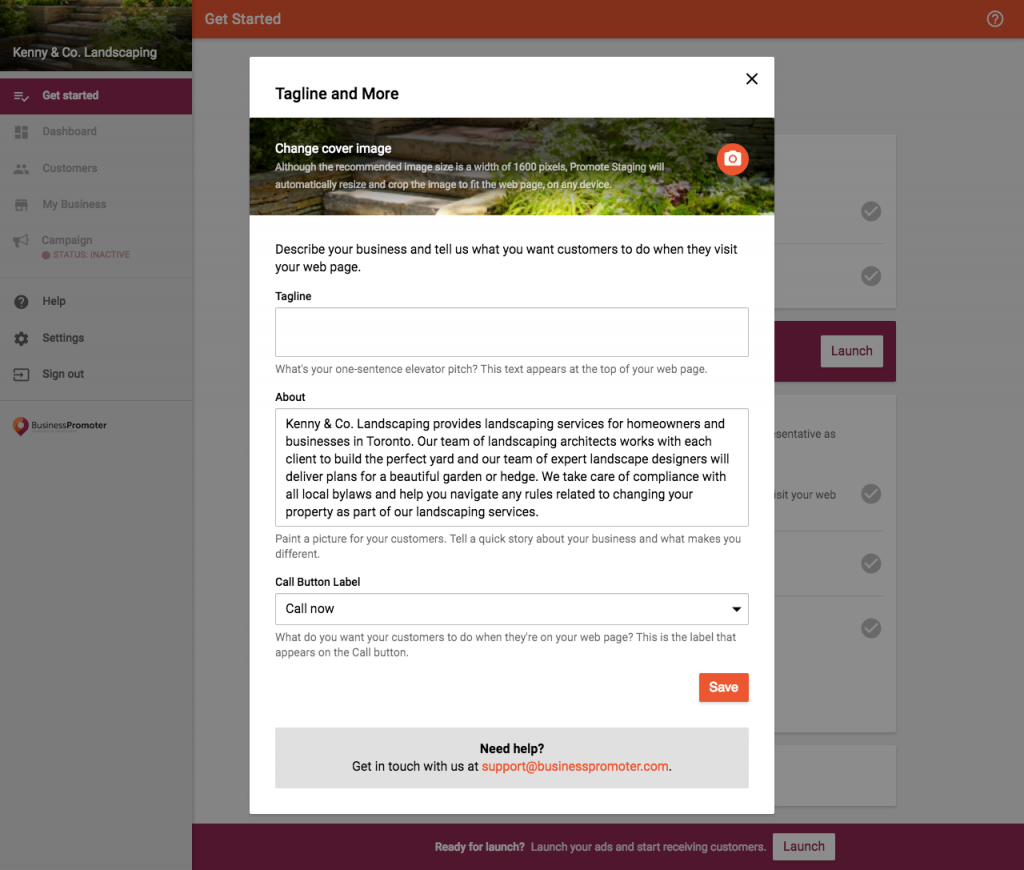 Step 4
Click Add Links. Here you should include your website URL and/or your social media links. These links will appear on the landing page that is automatically generated for you by Business Promoter—so be sure they're correct! Click Save.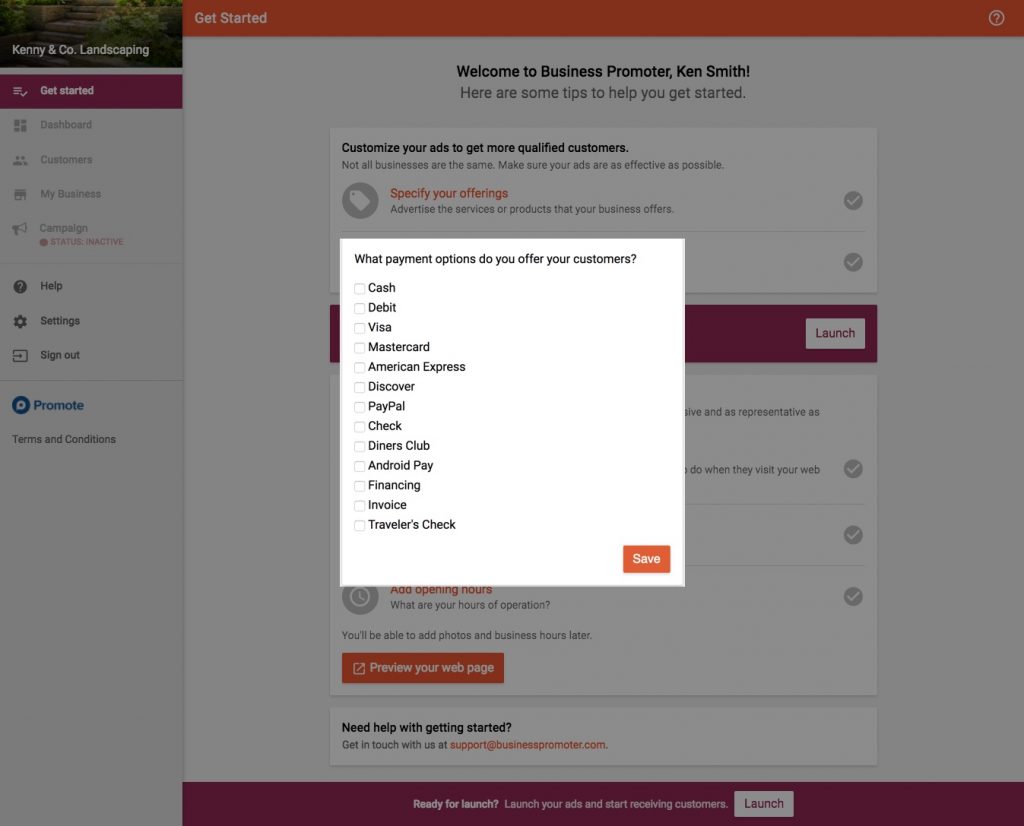 Step 5
Finally, Add Business Hours and click Save.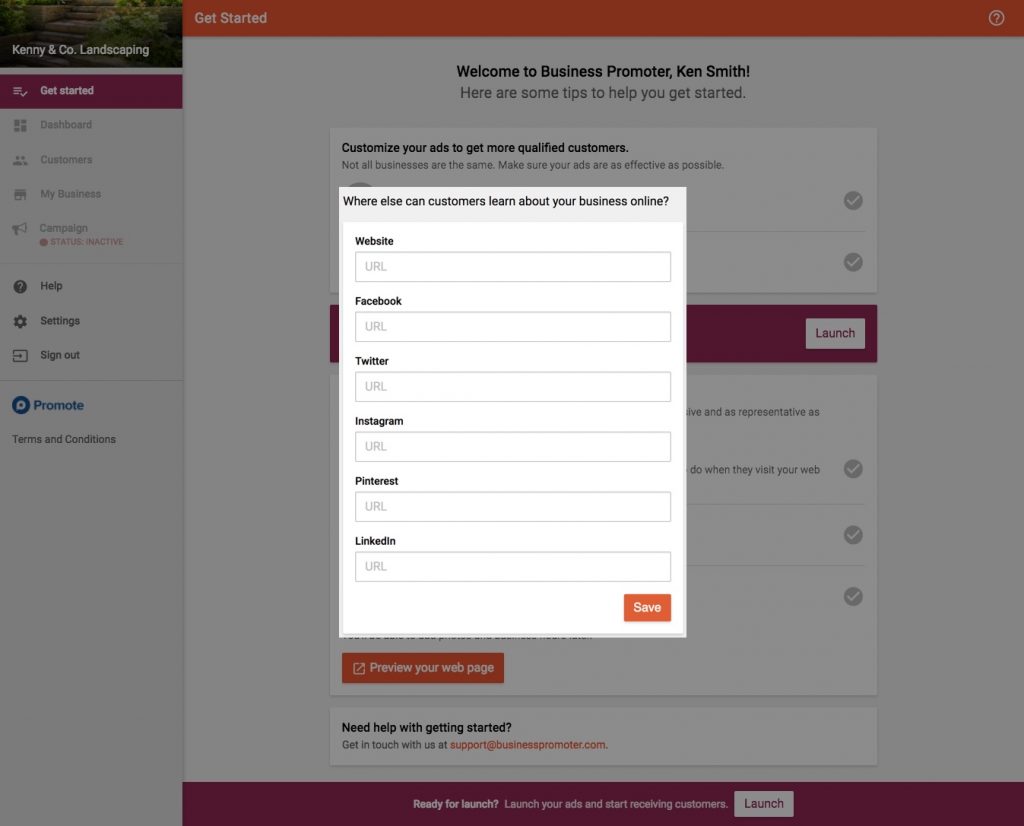 The hardest part is over! Click Preview to check for errors, then Launch. Check out with your preferred payment plan, and voilà! You're advertising online! It's that simple.
Your finished ad will look something like this: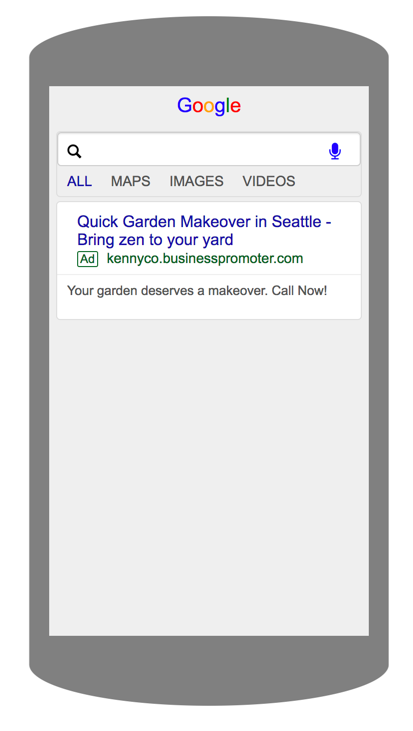 That Was Easy!
It really couldn't be simpler to grow your business and sales using online advertising. We think the Internet should be for everyone, and that includes you!
Need More Guidance?
If you need more help, you can read our FAQs, or learn more about Business Promoter in our guide. If you want to talk to a real person, our friendly Customer Service team is ready 24/7 to answer your questions.
Was this article helpful?
0